When:
05/06/2017 @ 7:00 pm – 9:00 pm
2017-06-05T19:00:00+10:00
2017-06-05T21:00:00+10:00
Where:
Trinity College
60 Bayliss St
Auchenflower QLD 4066
Australia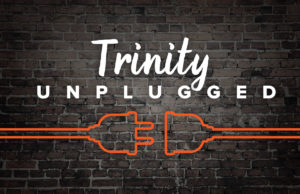 Trinity Unplugged – Idiot Wind: Trump, the Media and our Modern Malaise

What can we learn about ourselves from the media's coverage of Donald Trump?
You may feel exhausted at the prospect of reading another article about Trump. So at our next Trinity Unplugged, we've invited the ABC's Religion & Ethics commentator Scott Stephens to explore what Trump's use of the media says about us.
We have put this Trinity Unplugged on a Monday night, hoping to attract people while they are still alert at the beginning of a working week. However school children also seem engaged by the Trump-media, so you are welcome to bring senior school students along too.
About Scott: Scott is Editor of the ABC's Religion and Ethics website, and specialist commentator on religion and ethics for ABC radio and television.
Time: 7-9pm, Monday, 5th June
Venue: Trinity College Queensland, Level 1, 60 Bayliss St, Auchenflower, Qld, 4066
Cost: $10
Refreshments included
Call 07 3377 9950
Email ask@trinity.qld.edu.au